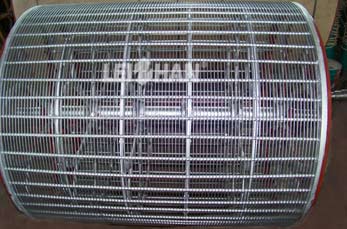 As a leading supplier and manufacturer of the whole cultural paper making machinery, it is also available for Leizhan to supply single spare part and quick wear parts like cylinder mould, felt, dryer cylinder, press roll, doctor holder, stretcher, felt leading roll, gear, foundation plate, boiler, vacuum pump for fast delivery.
Character of Leizhan cylinder mould
Cylinder mold can be used in various usage type like paper making cylinder mould and concentrate cylinder mould. Leizhan high quality cylinder mould applies to stainless steel material. What's more, Leizhan can provide various specification diameter cylinder mould according to the customer's requirement for kraft paper making sytem like 1000 mm, 1250 mm, 1500 mm, 1800 mm, 2000 mm for paper plant.
Benefits of Leizhan cylinder mould
Improve water filter area and speed
High efficiency
High quality, long service life
Large capacity