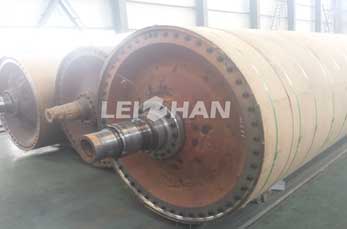 Dryer cylinder is used to dry the paper pulp continually which has formed. All heads and journals of dryer cylinder are made of special cast iron, so the service life of dryer cylinder is long.
Working Principle of Dryer Cylinder
Saturated steam from the steam joint condenses inside of the dryer cylinder, and the heat released causes the temperature of dryer cylinder to rise. Then, it heats the paper pages that flow on the surface of the roller shell.
Several components used in paper machine are quick-wear parts, such as felt, dryer cylinder, ect. They are the factors that affects the quality of finished paper. It is better to change them less than three months for upgrading working efficiency and improving paper quality. Leizhan provides all machines used in whole paper making line. Welcome to consult us. Email: leizhanmachine@gmail.com