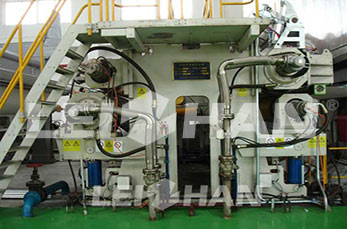 The calender effect of paper on the calender depends not only on its original characteristics before calendering, but also on the effect of the calender on the paper. Leizhan continuously improves the technical level of the calender and adjusts specific pressure, number of rollers, roller surface temperature, smoothness, etc. according to customer needs.
Application & Features
1. Specific pressure is the main factor that determines the tightness, smoothness and gloss of paper. Calender can improve the tightness of the paper and the physical properties of the paper.
2. When the linear pressure is the same, the calender increases the number of rollers within a certain range, which can improve the gloss and smoothness of the paper. As the number of rollers increases, the paper elongation also increases.
3. The supply of steam and water can be adjusted so that when the paper passes through the upper rollers, the dryness will not reach the final dryness.
Leizhan can also provide a set of machine for paper making line and paper machine spare parts. If you have interest to our machine, please contact us by email: leizhanmachine@gmail.com