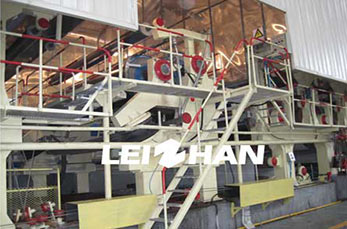 Leizhan's technical staff improved the sizing machine after gaining a deeper understanding and research on the entire process of surface sizing. Leizhan's sizing machine can fully exert the effect of sizing agents in the paper production process. Sizing machine can give paper better properties.
Application & Features
1. Help sizing the paper surface and improve the printing performance of the paper.
2. Surface sizing can improve the water resistance of paper and improve the quality of paper.
3. Improve the physical strength index of paper so that the paper is not easily damaged.
4. Effectively improve the phenomenon of lint and powder loss during the printing process, and improve printing efficiency and printing quality.
Leizhan can not only provide a complete pulping line and all the machines on the paper making line, but also provide spare parts for paper making machines. Welcome to contact us to discuss more details. Email address: leizhanmachine@gmail.com