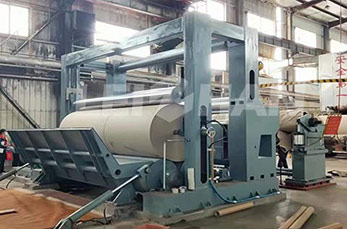 The rewinding machine rewinds the paper produced by the paper machine into products that are easy to manage and sell. The width and tightness of the rewinding meet the requirements of the finished paper roll. The rewinding machine can also eliminate problems such as poor paper quality and bonding breakage during the rewinding process.
Main Work Content of Rewinding Machine
1. Cut off the burrs of the original paper;
2. Cut the entire base paper into several widths that meet user specifications;
3. Control the roll diameter of the finished paper roll so that it meets the factory specifications.
In addition to providing various paper machine spare parts for paper mills, Leizhan can also provide customers with various paper recycling machines. Welcome to email me for details. Email: leizhanmachine@gmail.com