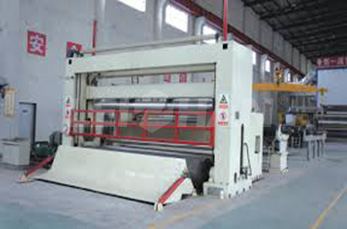 The underfeed rewinder is mainly suitable for kraft paper, T paper and corrugated paper. This underfeed rewinder is a rewinder with no roll paper mandrel and double bottom rollers. The underfeed rewinder adopts a modular design, which makes the rewinding process easy to observe and easy to operate.
Main Features of This Underfeed Rewinder
1.The main transmission devices are directly on the ground to minimize the impact of vibration.
2.Each part is basically independent, and the vibration does not transmit to each other.
3.The non-equal mass design of the two bottom rollers can effectively reduce the generation of resonance.
4.When the diameter of the unloading roll is as small as a certain value (can be set), it will automatically decelerate to ensure the safe operation of the system.
The underfeed rewinder is currently the most popular rewinder among customers. If you are interested in our paper machine, welcome to email me. Email: leizhanmachine@gmail.com