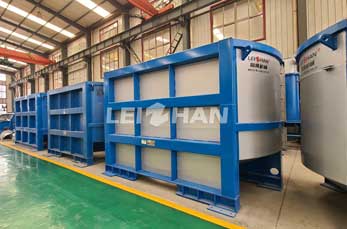 Here are some advantages of a D-type hydrapulper:
Advantages of D-type Hydrapulper
High pulping efficiency: The D-type hydrapulper is designed to provide high pulping efficiency, resulting in better fiber separation and uniform pulp quality.
Low energy consumption: The machine operates at a low energy consumption rate, which reduces operating costs and makes it more energy-efficient.
Easy operation: The machine is easy to operate and maintain, with a simple design that requires minimal training for operators.
High consistency pulping: The D-type hydrapulper ensures high consistency pulping, which allows for better pulp quality control and a higher yield.
If you need to know more about the details of D-type hydraulic pulper, please feel free to consult us.
Email: leizhanmachine@gmail.com