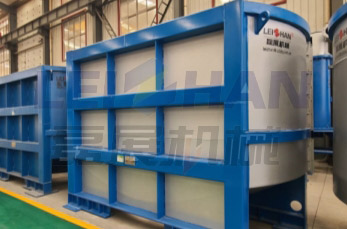 The D Type Hydrapulper provided by our company Leizhan is a kind of low density pulper equipment which is used in the process of paper pulping line. Our D Type Hydrapulper is an ideal paper pulping equipment for paper mills to choose as it has plenty of advantages.
Advantages of D Type Hydrapulper
1. It can be used in different kinds of pulp such as waste paper pulp or wood pulp.
2. The D type structure makes contact between pulp and rotor easier.
3. It is easier to be repaired which saves time.
4. It has advantages of energy saving and high efficency.
If you have an idea of setting a corrugated paper making line, you are welcome to contact us for the details of our paper pulping equipment. Our company Leizhan will try our best to provide the best equipment.
Email address: leizhanmachine@gmail.com