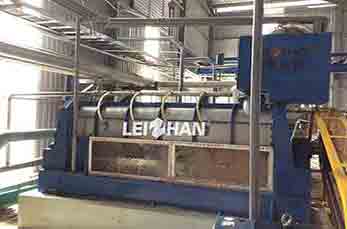 For paper mill project, we provide reject separator. It can be used in paper pulping system, waste paper recycling line, paper production line. And many customers adopted it and got excellent effect.
Reject Separator Specification In Paper Pulping
1. Basis application
Our reject separator can be used for fiber relief and impurities separate for tailing in the coarse screen system.
2. Type: PZ series
3. Certification: ISO, CE, etc.
4. Capacity: 30 – 90t/d
5. Advantages
Save energy, improve efficiency.
Achieve pulp and impurities easily separate.
Equipped with closed working condition to get clean enviorment.
About paper pulp and paper project, we have whole set of equipment with great cost. As a professional manufacturer and supplier, we supply this reject separator with best quotation in paper pulping line. Welcome to email or message us.
Email: leizhanmachine@gmail.com