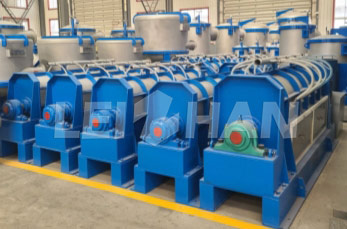 Reject Separator of Leizhan Company is a kind of paper pulp screening equipment mainly used in the waste paper pulping line for fiber relief and impurities separate of tailing in the coarse screening system. The Reject Separator produced by our company Leizhan is of high quality and here are some advantages of it.
Advantages of Reject Separator
1. It is equipped with dilution water pipe to clean the screen plate.
2. The closed working environment is very clean.
3. It is equipped with imported NSK bearing.
4. It is easy and convenient to maintain.
IF you are looking for paper pulp screening equipment for you paper mill, it's a good idea to choose our Reject Separator. Leizhan Company can also provide other types of screening equipment for you. Welcome to contact us for more details.
Email address: leizhanmachine@gmail.com