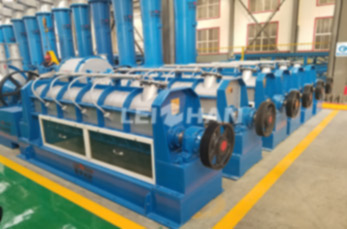 The Reject Separator is a common pulp purification equipment that can separate impurities such as particle impurities, debris, and small fiber bundles from the pulp to ensure the quality of the pulp. Leizhan Company can provide Reject Separator, which plays an important role in the pulp industry.
Features Of Reject Separator
1.Fully enclosed operation, no splashing particles,
2.Gentle screening, little damage to pulp fibers,
3.Easy to maintain and low in slag discharge management costs.
Leizhan Company can design and manufacture various types of paper making machines, including pulp making equipment, screening equipment, cleaning equipment, etc. If you are interested in our company's pulping equipment, you are welcome to contact us by email at any time for information. Our email address: leizhanmachine@gmail.com