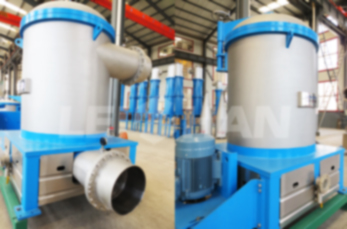 Inflow Pressure Screen is a continuous screening equipment with pressure in a completely closed state, which adopts reinforced concrete structure. It is a relatively advanced pulp screening equipment in the modern world.
The Inflow Pressure Screen is suitable for fine screening equipment for wood pulp, various straw pulp, and waste paper pulp, especially suitable for pre-wire screening of paper machines. It has the characteristics of high screening quality, large capacity and low pulp flow pulse.
The Inflow Pressure Screen can also be used in the approach flow system, in front of the headbox, which has the effect of homogenizing. And as long as there is oil and water, the internal flow drying can run.
Leizhan is a company with a long history, with a professional design team and more than 200 employees. In the leading position in China's paper machinery industry. If you are interested in our machine, welcome to contact us. Email: leizhanmachine@gmail.com