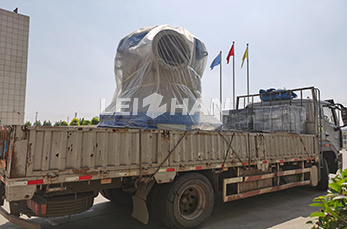 Baotuo paper mill ordered an NLS4 Inflow Pressure Screen from our company this time. After receiving the order, we quickly shipped the NLS4 Inflow Pressure Screen and its supporting equipment to the customer. Our company can also provide complete paper making and pulping equipment in paper making production lines.
The NLS series Inflow Pressure Screen is the most advanced paper pulp screening equipment in the world today. It has the characteristics of strong screening capacity and low pulse. It is widely used for fine screening of wood pulp, straw pulp and waste paper pulp, and which is especially suitable as a net filter before the paper machine.
Leizhan company has more than 40 years of production experience, and a variety of paper machines, paper making and pulp equipment are far ahead in the market. If you have paper making ideas, please contact us for more details.
Email:leizhanmachine@gmail.com

services
Supply the most current design and technical expertise; Supply parts sales and training service far beyond the initial sale; Your profits with quality parts and expert service.
+86-371-55129198, +86-13783579051
Fax: +86-371-86138029