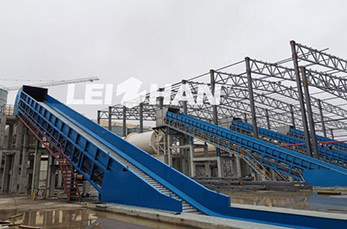 Chain conveyor realizes material transportation through the operation of chains and chain plates. Leizhan Machinery's chain conveyor usually uses chain plates made of special materials to prevent damage to paper and other materials.
At the same time, the chain conveyor also needs to be adjusted and optimized according to the transportation requirements of different materials to ensure smooth and even transportation of materials.
Application & Features
1. Using professional design and manufacturing technology, it can achieve efficient and stable material transportation and improve production efficiency.
2. Suitable for conveying various pulp, paper, cardboard and other materials, with strong applicability.
3. The use of chain pieces and chain plates made of special materials can effectively prevent damage to paper and other materials and reduce losses.
4. High accuracy, achieving precise transportation and positioning of materials to ensure the accuracy of the production process.
5. Strong reliability. The chain conveyor adopts wear-resistant chain materials and high-quality transmission components, which has a long service life and stable operating performance.
6. Intelligent control and monitoring improve the automation and operating efficiency of the production line.
We are committed to providing high-quality, durable and reliable conveying solutions to provide comprehensive support for your paper production line. Choose our paper making equipment chain conveyor to bring efficient and sustainable development to your paper making production! Email address: leizhanmachine@gmail.com