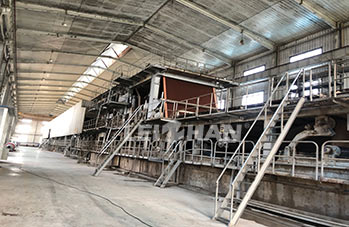 Our company can offer the double wire kraft paper making machine, and we can provide the set of paper pulp equipment and paper machine. Below are the details of 3600mm Double wire Kraft Paper Making Machine.
Double wire Kraft Paper Making Machine Details
Output paper: kraft paper
Timmed width: 3600mm
Gram weight: 90-150gsm
Production capacity: 150t/d
Design speed: 220m/min
Working speed: 180m/min
Gauge: 4900mm
Net width: 4300mm
Drive mode: AC variable frequency drive
Email: leizhanmachine@gmail.com
Leizhan is a professional manufacturer of pulping and paper making machine. If you are interesting in kraft paper machine, you can contact us for more details.