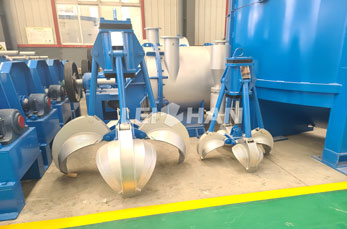 As an excellent manufacturer and provider, we supply waste paper processing equipment grapple for D type continuous pulping system, the grapple has features of high quality, energy efficiency. Most importantly, customers have already got better gain than before.
Pulp Machine Grapple Details
1. One of the grapples
Grab large impurities from sediment well. This machine has four "petal", pneumatic operation.
2. Another grapple
Directly grab huge amount ot light impurities from the pulper's barrel.It has advantages of reducing deslagging time, greatly improve the pulper working efficiency.
3. About Leizhan manufacturer
With over 40 years of experience in paper industry, Leizhan is specialized in complete set of screening, slag removal, pulping and refining equipment.
Leizhan company has professional engineer group that could design the waste paper processing equipment depend on your requirement, which can reduce your cost with high output. Welcome to contact us for more details.
Email: leizhanmachine@gmail.com