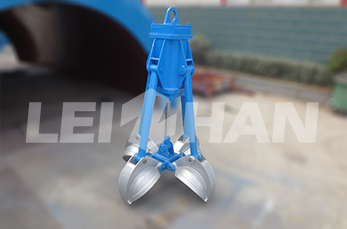 Grapple for pulping machine grabs a large amount of light impurities directly from the sediment well, reducing the slag discharge time and greatly improving the working efficiency of the pulper.
Grapple for pulping machine has the characteristics of small footprint, high efficiency, low power consumption and strong adaptability. Grapple for pulping machine maintenance is more convenient.
Application and Features
1.Mainly used for grappling heavy and large impurities from sediment well.
2.The grapple has four petals and is pneumatically operated.
3.The grapple has a large diameter and high efficiency.
4.Adopts stainless steel material, long service life.
Leizhan is a professional manufacturer of waste pulping machine and paper machine. With more than 43 years' development, our paper machine and pulp equipment have won lots customers from all over the world. If you are interested in our pulping machine, welcome to contact us for more details.
Email: leizhanmachine@gmail.com