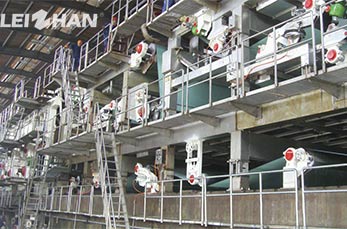 2880mm fourdrinier multi-cylinder corrugated machine with a production capacity of 50t/d can meet the needs of small corrugated paper mills. The following is the structure of the paper machine.
2880mm Fourdrinier Multi-cylinder Paper Machine Structure
1.Forming section: Sizing with open headbox, single fourdrinier wire forming (14500mm fourdrinier wire);
2.Press section: consists of two main presses (Φ900/Φ850)
3.Drying section: 22 Φ1500mm drying cylinders
4.Rolling Department: Horizontal Pneumatic Rolling Machine
5.The transmission system adopts sub-transmission and AC variable frequency speed control;
6.This unit is the right-hand machine.
If you want to know more about the press section, wire section, drying section and other details of the paper machine and its accessories, please feel free to contact us.
Email: leizhanmachine@gmail.com