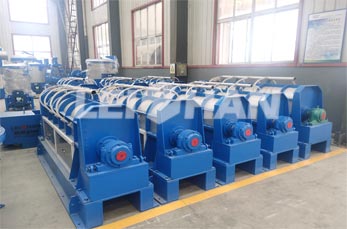 The Reject Separator is an ideal equipment for tailing pulp treatment in waste paper pulping systems. It can continuously discharge slag without clogging, splashing, shaking, noise, etc. The fiber recovery rate of this equipment is as high as about 70%, the incoming pulp concentration is 1%-2%, and the slag removal concentration is 15%-20%. Compared with other coarse screening equipment, Reject Separators are easier to maintain.
Features of Reject Separator
1. The Reject Separator adopts a blade-type rotor, which has a strong ability to dissolve the slurry;
2. The Reject Separator is equipped with a water spray device, which effectively improves the fiber recovery rate.
3. The Reject Separator is equipped with an openable upper cover, which makes maintenance easier and more convenient.
If you have the intention of opening a paper mill or replacing paper making equipment, you are welcome to consult our company. We will provide you with quality service and help you buy suitable products.
Email: leizhanmachine@gmail.com