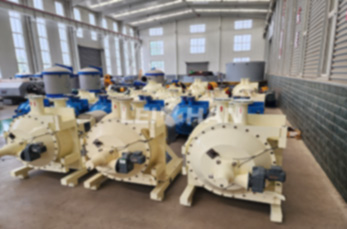 Leizhan Paper Pulp Machinery Company has been a consistent leader in manufacturing paper pulp equipment. Double Disc Refiner is equipped with automatic control system and electric operation device to realize constant power pulping and ensure stable pulping effect. The following content is the introduction of the characteristics and advantages of the Double Disc Refiner.
Application Of Double Disc Refiner
1. The double disc refiner adopts a constant power control system and the beating effect is stable.
2. Suitable for the production of wood pulp, chemical pulp, waste paper pulp and other raw materials.
3. The worm gear reduction system in the movable base feeding mechanism allows flexible adjustment.
4. The grinding teeth of the double disc refiner can be replaced.
Leizhan can offer customers complete paper pulp equipment service with rich experience. If you are interested in our products, welcome to our company, you can also consult via telephone or email. Email address: leizhanmachine@gmail.com