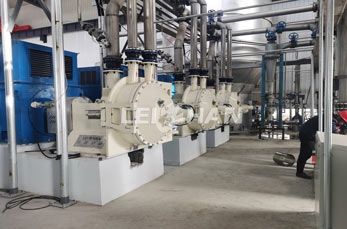 As a continuous beating machine in pulp and paper mills, the double disc refiner is mainly applied for paper pulping to improve the beating degree of pulp to meet the needs of papermaking.
Double Disc Refiner Details
1. Main role
The double disc refiner is suitable for continuous beating of wood pulp, waste paper pulp, chemical pulp, etc.
2. Advantages about paper pulping double disc refiner
Adopting constant power control system, the beating effect is stable.
Energy saving, high efficiency, easy operation, precise retracting mechanism, easy to control.
Double disc refiner from our company has high quality and low cost. And we also supply complete machinery for paper pulping. our email: leizhanmachine@gmail.com