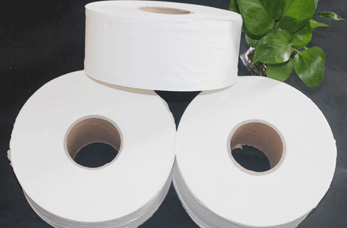 The process of tissue paper is much simple than Kraft paper,corrugated paper and other paper,however, it is also include paper pulp making line and paper making line.
Paper pulp making line
We usually choose commodity wood pulp,straw or bagasse as material to make tissue paper.
Pulping
The raw material were put into the hydrapulper for pulping.
Cleaning
The stock pulp may be contained some impurities,so we use the high density cleaner to remove these impurities.
Remove water
We use incline screen to remove the water contained in the pulp.
Refining.
The pulp removed water will enter the refiner to grading, so the fiber will be cut more shorter.The tissue paper pulp is finished,then the finished fine pulp will enter the head box for paper making.
Paper making line.
The structure of tissue paper machine.
The machine's structure is also simple,It is just include single cylinder,single dryer cylinder,rewinding machine and other felt leading roll.
The paper sheet will formed on cylinder,and dried through the dryer cylinder.Rewinding machine will make the paper sheet rewind the large roll of tissue paper.
The large roll of tissue paper can be processed the small roll tissue paper ,toilet paper and napkin paper according to the requirement.