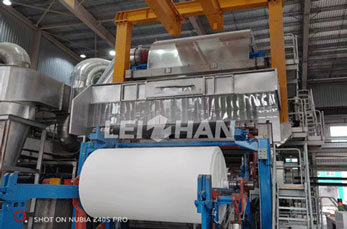 Tissue paper is very important in our daily life and many paper mill adopt waste paper as raw material to produce tissue paper. Leizhan company can provide complete set of tissue paper production line with high quality and low consumption. There are some key points about how to produce high quality tissue paper.
Factors Affecting Produce Excellent Tissue Paper
1. Proper selection and proportion control of raw materials
The raw materials should be examined and applied rationally.
2. Production line equipment selection
There is no doubt that the selection of equipment is important in the paper making process. We provide you with the best complete tissue paper making line machinery.
3. Scientific design of production process
The scientific condition of each equipment must be considered, including the pulping and papermaking processes. These processes will directly affect the quality of tissue paper. Moreover, the sooner the impurities present in waste paper are removed, the easier it will be to reduce the load on the next machine.
Our tissue paper making line machine has brought better results for customer project. No matter what kind of difficulties you face in pulp and paper making process, you don not need to worry, our professional team will be there for you. Welcome to contace us when you have free time.
Email: leizhanmachine@gmail.com