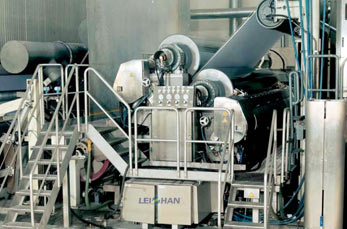 Leizhan optimized sizing solution and technology offers innovative methods for improving sheet surface or other strength properties, enhancing printability and water resistance.
The sizing machine is placed between front and back drying section and applies to pneumatic pressurizing and double rolls drive.
High quality sizing section of paper manufacturing machine has a great influence on the property of finished paper. With Leizhan high quality sizing machine, smooth surface, high strength, superior printability and water resistance finished paper can be obtained.