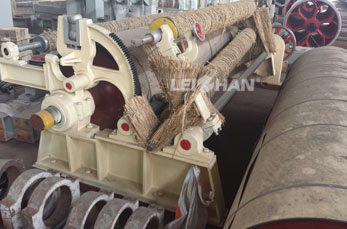 Leizhan help the customers in selecting the right reel for your grade, machine speed and web width for paper production, and by using Leizhan tailored reeling machines, improved production efficiency and line capacity can be achieved.
Structure of reeling machine
Reeling cylinder
Pneumatic pressure system
Rack walking board
Reeling roll
Scraper
Bowed roll
Dry broken paper pool
Advantages of Leizhan reeling machine
Leizhan provides paper and boardmakers with a wide range of reels to match their specific needs and various reeling challenges. All Leizhan's reels provide excellent parent roll bottom area reeling, which minimizes bottom waste and maximizes material efficiency. Their capability to wind large parent rolls further helps reduce waste.