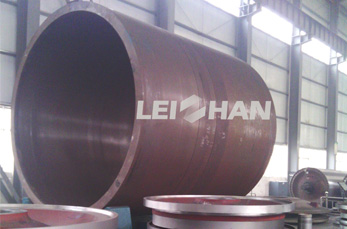 The Cylinder is a hollow cylinder made of cast iron and covered at both ends. It consists of the cylinder block and the cylinder heads at both ends. The outer diameter is mostly 1000-3000mm. During the operation, the steam will dry the conveyed paper.
The Cylinder for paper machine is used as a key component for paper drying. The number of Cylinder accounts for about two-thirds of the total pressure vessels in the paper industry. The materials of Cylinder are generally HT200 and HT250. In order to increase the smoothness of the paper surface, it is required to polish the outer surface of the drying cylinder and to illuminate the inner surface, so that the entire Cylinder wall is kept thick and uniform to ensure the safety, balance and uniform of the Cylinder.
The main components of Cylinder include: roll shell, spoiler, siphon, end cap, manhole cover, bearing, shaft head, steam joint, etc.
Leizhan provides various kinds of paper and pulp machine. Welcome to contact us for more details.
Email: leizhanmachine@gmail.com