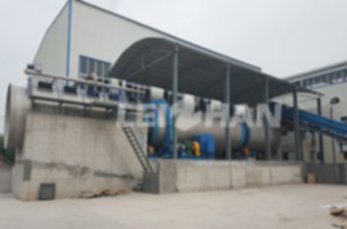 The drum pulper is professionally designed and integrates pulping and screening. It has gentle crushing, high impurity removal rate, little damage to fibers and low energy consumption. Leizhan is a manufacturer specializing in the production of various paper making machinery and pulping equipment, especially the drum pulper.
Main features Of Drum Pulper
1. Integrate crushing and coarse screening to optimize the pulping process.
2. High-concentration continuous disintegration, energy saving and environmental protection.
3. Suitable for the disintegration of deinked pulp and non-deinked pulp.
Leizhan Company has won the trust of customers from all over the world by virtue of its products' high productivity, energy-saving advantages and complete pre-sales and after-sales services. If you have any needs, please feel free to contact us. Email address: lezhanmachine@gmail.com