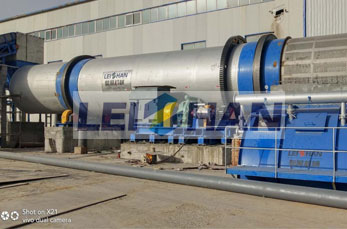 Our company can offer paper mill the whole paper making line, include paper pulp making line and paper making machine.
The paper pulp machine Drum Pulper is mainly composed of a feed hopper, a pulping area, a screening area, a slurry tank, a spray pipe in the screening area, a dilution pipe, a supporting wheel, a retaining wheel, and a gear transmission device.
The drum is the core part of this equipment, and the drum is divided into a pulping area and a sieving area. In the pulping zone, there are multiple pulp-lifting plates in the longitudinal direction and partitions with unequal intervals in the transverse direction. There are three-stage sieve plates with different sieve diameters in the pulping zone. There is a stirrer in the pulp storage tank to prevent slurry deposition.
The paper pulp machine Drum Pulper changes the pulping method of the traditional pulper that uses high-speed rotating impellers and blades. It is a gentle disintegration, retains the original length and strength of the fiber, and can obtain higher quality pulp. The traditional hydraulic pulper breaks waste paper and impurities together and mixes them together. The smaller the volume and quality of the impurities increase the difficulty of subsequent equipment processing. The drum pulper can completely discharge the impurities without any damage, greatly reducing the burden of subsequent equipment, and waste paper can enter the machine without picking.
Welcome email us to get more details and price of paper pulp machine Drum Pulper, and you also can leave message on this webpage, our business manager will reply you as soon as possible.
Email: leizhanmachine@gmail.com