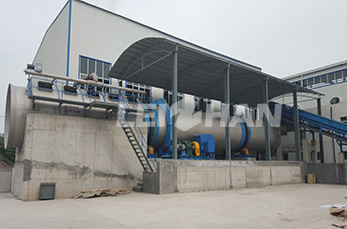 Paper making line drum pulper a vital piece of equipment used in the paper making process, especially in the pulping stages of raw material processing.
Roles of Drum Pulper
Pulping: The drum pulper's primary function is to pulp or disintegrate the raw materials (like recycled paper or virgin pulp) into individual fibers. The raw materials are fed into the drum, where they are mixed with water to form a slurry. This pulp is then agitated to separate the fibers.
Screening: As the pulping process continues, the drum pulper also screens out large impurities, such as plastics, staples, and other non-fibrous materials. The drum's rotating motion causes these impurities to move towards the outer wall, from where they are removed.
Deinking: In cases where recycled paper is used as the raw material, the drum pulper also aids in the deinking process. The mechanical action helps to separate ink particles from the paper fibers.
We can supply the whole paper pulping line machine, you can contact me for more details. Email address: leizhanmachine@gmail.com