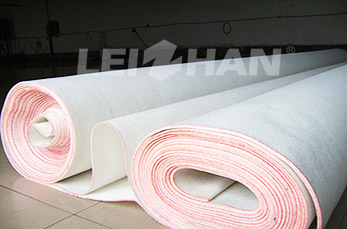 The moisture squeezed out of the wet paper web by the press must pass through the felt before it is finally removed. Leizhan felt has good water permeability. When the paper web leaves the pressing area, the extruded water will not re-enter the paper web, thus improving the dryness of the paper web.
Application & Features
1. Reduce the moisture in the paper web entering the dryer part and reduce the energy consumption of wet paper drying;
2. Reduce the moisture content of the paper web, increase the speed of the paper machine, and increase output;
3. The blanket has good performance and is not prone to paper defects, thus improving the quality of the product.
Felt is the important consumables in the operation of paper machines and have a certain working life. Leizhan has high-quality felt, welcome to order. Leizhan can also provide a set of machine for paper making line. If you have interest to our machine, please contact us by email: leizhanmachine@gmail.com