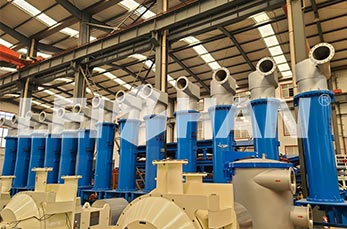 The high density cleaner is used to remove light and heavy impurities in the pulping process. Its cone is made of ceramic and has wear-resistant characteristics and advantages. More information as below.
More Information Of High Density Cleaner
Specially designed long cone has small taper angle and fine cleaning efficiency.
Equipped with PLC control cabinet, convenient and easy to control,sufficiency discharging impuritie.
Suitable for OCC waste paper production line.
We also provide pulping equipment with screening, refining and other functions. Welcome to contact us for more details if you are interested in our pulp machine.
Email: leizhanmachine@gmail.com