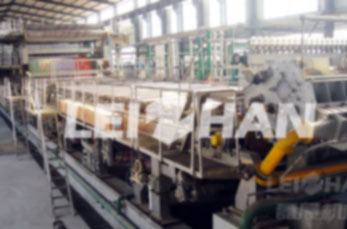 4600 Low Quantitative High Strength Corrugated Base Paper Machine, with a net paper width of 4600mm, is mainly used to make low-quantity high-strength corrugated base paper.
The paper machine is mainly divided into the following parts: headbox, fourdrinier part, press part, pre drying part, inclined surface sizing machine, post drying part, and reeling part. The headbox is an air cushion type headbox.
As a professional pulping and paper making equipment manufacturing company with decades of experience, we sincerely welcome you to cooperate. If you have any questions, we will answer for you. Our email: leizhanmachine@gmail.com.