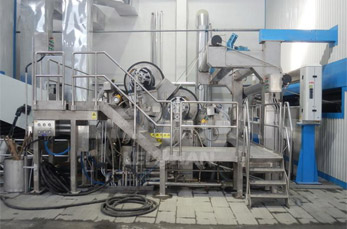 The sizing machine effectively improves the ring pressure strength of paper by surface sizing while keeping the material structure unchanged, so that the product quality is greatly improved. The sizing machine can use in culture paper, kraft paper and corrugated paper production line. 450m/min sizing machine mainly consists of frame, sizing roller, sizing supply device, sizing stopper device, etc. Its can complete the sizing work quickly and efficiently.
Data Of 450m/min Sizing Machine
Trimmed width: 250mm
Basis weight: 125-450g/㎡
Operating speed: 400m/min
Design speed: 450m/min
Working line pressure: 40-60KN/m
Pressurization method: pressurizing with pneumatic tire
Paper feeding method: threading paper threading
Sizing amount: 4~6g/m2
Do you know how to change paper smoothness? Contact with me for more details about 450m/min sizing machine. Email address: leizhanmachine@gmail.com.