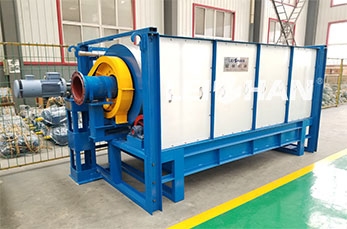 Leizhan is a professional manufacturer of pulp& paper equipment. Drum screen designed by Leizhan engineer has simple structure which is equipped with optimized helical blade and water spray system. It not only operates easily, but also reduces energy consumption and saves maintenance costs.
Features of Drum Screen
1. To remove efficiently light impurities and increase fiber recovery rate.
2. To ensure high purity of impurities and less loss of fiber.
3. Simple structure, reliable operation and easy maintenance.
4. Effective screening, low motor power, low energy consumption.
Leizhan company can provide you with complete waste paper recycling system, perfect detection means and intimate services. If you are interested in our products, please feel free to contact us for further details. Our email: leizhanmachine@gmail.com