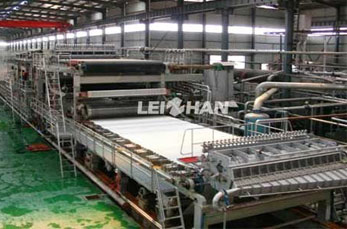 Cultural Paper A4 Paper Making Machine can produce a4 paper, a3 paper, office paper, cultural paper, which is largely demanded in our study life and working life. The whole cultural paper production line supplied by Leizhan can make up to 150 tons of cultural jumbo roll paper per day, and the paper net width produced is 1092mm. For the paper width, Leizhan can adjust the paper machine size so as to make the suitable paper net width according to your need.
Cultural Paper A4 Paper making machine
Product: a4 paper, culture paper, office paper
Paper grams: 35-100g/m²
Paper net width: 1092mm
Production:30-150T/D
Design speed: 100m/min
Running speed: 40-80m/min
If you are interested in Leizhan cultural paper A4 paper production line, please contact us at any time.
Email address: leizhanmachine@gmail.com.