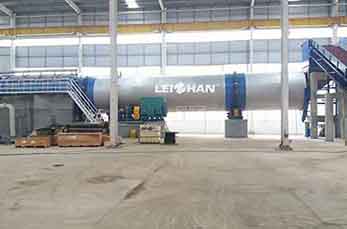 As a manufacturer, we supply drum pulper with high quality, which can be used in waste paper recycling line for paper mill. Many customers said it had perfect effect.
Drum Pulper In Waste Paper Recycling Line
1. Drum pulper
It is mainly used for continuous gentle pulping and coarse screening of waste paper under high consistency.
2. Specification & advantages
Type: ZG series
Working consistency: 14 – 18%
Production capacity: 70 – 1800t/d
Advantages: sufficient fiber relief, low rate fiber loss, less energy consumption, etc.
Our drum pulper has been used in waste paper recycling line. For paper mill, it has already achieved great effect. About price and details, welcome to email or message us. Our email: leizhanmachine@gmail.com