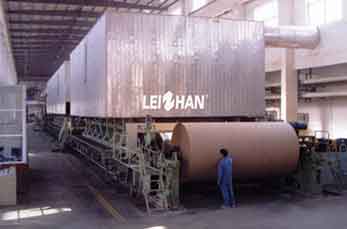 For kraft paper mill project, we supply 4200mm kraft paper making machine and paper pulp making line with great price. And there are many customers who choose to adopt our whole paper production line.
4200mm Kraft Paper Machine Price And Specification
Raw material: wood pulp, waste paper
Trimmed width: 4200mm
Production capacity: 130 – 150t/d
Working speed: 250 – 300m/min
Basis weight: 100 – 200gsm
Finish paper: kraft paper, liner paper, cardboard paper
Price: valuable, less price.
In paper mill production line, we also have stock preparation system, paper pulping line machine. For 4200mm kraft paper making machine price, welcome to email or message us.
Email: leizhanmachine@gmail.com