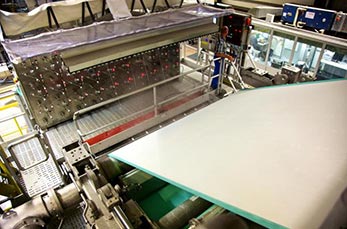 Leizhan experienced professional engineers offer customized project planning to meet cutomers' requirements. Aiming at the 20t/15h Kraft paper manufacturing project, Leizhan engineers offer the following solution.
20t/15h kraft paper pulp processing system
First, waste paper or paper pulp is conveyed to ZDSD23 D type hydrapulper by chain conveyor for pulping.
Then, the paper pulp will be transported to cleaner(like ZSC3 high density cleaner, ZSC3 mid density cleaner) to remove heavy impurities like staples, stones, glasses in the paper pulp.
After that, advanced structure screen(like ZNS0.3 mid consistency pressure screen, inclined screen and NLS0.6 inflow pressure screen) can be used to screen various impurities in the paper pulp.
1880/80 kraft paper production equipment for 20t/15h Kraft paper processing system
Leizhan 20t/d kraft paper manufacturing system has an product capacity of 20t/d in the basis weight range of 120 to 360g/m2, the work speed is 80m/min.
Main components of 1880/80 kraft paper production machine
Cylinder mould & couch roll ~~ 3 sets
Return unit ~~ 1 set
Dryer section ~~ 1 set
Reeling machine ~~ 1 set
Rewinder ~~ 1 set