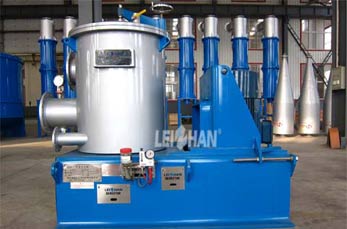 The LEIZHAN pressure screen ensures excellent pulping effect with minimum maintenance and low space requirements in stock preparation system. Mid consistency pressure screen is used for coarse and fine screening of various waste paper pulp, wood pulp in pulp making process.
Advantages of ZNS series Mid consistency pressure screen
1.Many wing pieces, no winding, highly efficient rotary drum type rotor.
2.Pulp can be screened normally in high concentration(2.5-4%)condition, effectively reduce the amount of water circulation and energy consumption of production process system
3.Heavy impurity discharge tube, ensure the security of the sieve drum operation.
4.Advanced structure, strong and durable, easy dismounting, low energy consumption, less wastage fiber.
5.Easy operation, continuous work less faults, reduce maintenance costs.
6.Equipped with automatic lubricating device, reducing maintenance.
7.Seal water flow automatic detection alarm device, ensuring the safe operation of equipment.
8.Interlock control system, ensuring the service life of the equipment.
LEIZHAN products
Apart from waste paper pulp screening equipment Mid consistency pressure screen, LEIZHAN also supply many other pulp&paper machines for pulp & paper making like Bale breaker, Drum pulper, D type hydrapulper, Ragger, Pulp cleaning equipment, Refining equipment, Pulp pump, etc.