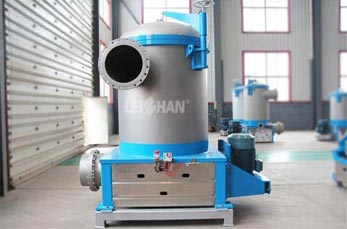 Pressure Screen pulp production machine-Removal of undesirable contaminants
Pressure screen pulp production machine is the necessary pulp processing equipment used in pulp and paper industry for removing undesirable contaminants in waste paper pulp.
Immediately before the stock suspension enters the headbox, pressure screens for pulp production machine are installed both in the main flow and in the ModuleJet dilution stream if provided. Since these screens provide a last barrier before the paper machine to prevent damage by foreign bodies, the connection between screen and headbox must be directly linked and completely closed. Screening can also play a key role in paper machine broke treatment for removing trash accidentally introduced in the broke.