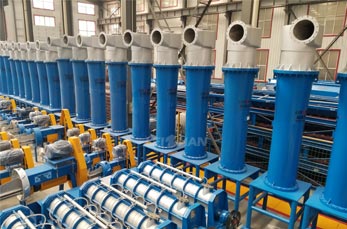 There are many heavy impurities in waste paper recycling pulping processing line. HD cleaner mainly used to remove these heavy impurities, like staples, tones, glasses, etc. High density cleaner occupies a small area, easy to control and high purification efficiency. More features of HD cleaner as below.
Features of HD Cleaner
1. HD Cleaner can effectively remove sand, metal, glass and other heavy impurities, reducing subsequent equipment wear.
2. Wear-resistant alumina ceramics, which has a long service life.
3. Control the interlocking system to prevent fiber loss.
Want to know more about HD Cleaner, please feel free to contact with us. Email address: leizhanmachine@gmail.com.