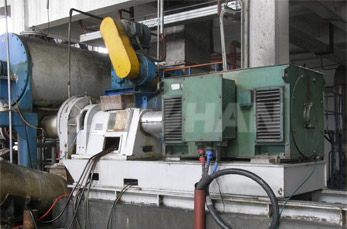 Paper mill disc thermal disperser is used for various pulp processing with waste paper as the basic raw material. Disc thermal disperser can effectively disperse impurities such as stickies, grease, paraffin, plastic, rubber and ink particles in waste paper pulp. Disc thermal disperser machine has the advantages of good dispersion effect, high degree of automation and compact structure, and is the key equipment in waste paper treatment.
Main Specifications of Disc Thermal Disperser
Nominal diameter: Ø450- Ø1050mm
Inlet pulp concentration: 25-30%
Processing temperature: 110~120(AOCC), 80~90(ONP)
Outlet pulp concentration:25~30% (高浓出料High concentration discharge)
Production capacity: 30-600t/d
Motor power: 110-1250KW
Any more details about Disc Thermal Disperser, please contact us. Email address: leizhanmachine@gmail.com.