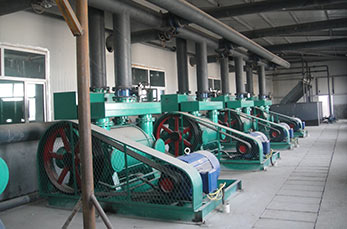 Leizhan supply spare parts to ensure the availability of the customer's paper mill and offer various quick-wear parts for fast devilery for paper plants. To make sure the good running of paper making project is Leizhan's mission.
Vacuum pump
Vacuum pump has a body material of carbon steel. Surface inset with ceramic, floating roller suction box is suck-back type. Vacuum pump is to remove water existing in the felt.
Press roll
Pressing is the most efficient approach to remove the remaining water of the paper. By pressing against each other, the press rolls can remove the remaining water as much as possible. The paper web consistency can reach to 40% after pressing.
Dryer cylinder
The dryer cylinder is to dry the paper which attached on the felt by a series of internally steam-heated cylinders to evaporate the remaining water. The dryer cylinder usually works in group, and dries the sheet which attached on the felts.
Felt
Felts goes between press rolls and is to receive the pressed out water. Felts are also used in the dryer section to keep the sheet contact with the dryers closely and increase heat transfer.
Sizing machine
Sizing machine is usually applied at the dry end. It can improve the water resistance, and reduces abrasiveness, strength the surface bond. Sizing provides a more a more consistent surface which is suitable for printing.
Reeling machine
Reeling machine, as its name suggest, is used to reel the paper to make it in roll. It is a necessary process in the paper making line.
Calender
Calender is placed at the end of the papermaking processing system. It is used for making the sheet more smooth and form a uniform thickness.