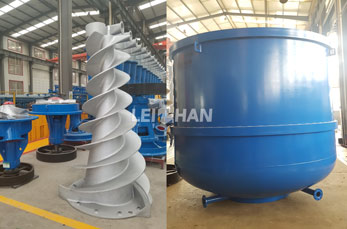 Regarding tissue paper making project, the H.C. Hydrapulper is an essential pulping equipment in the papermaking process, which mainly applied for separate waste paper and ink under high consistency in waste paper deinking process with high efficiency.
Pulp Machine Hydrapulper Features
1. Effectively promote pulp circulation and improve friction between fibers.
2. Minimize fiber loss, ensure good pulp quality and obtain finer tissue paper.
3. Completely separate the ink particles from the fiber surface.
4. Reduce costs, save chemicals, and facilitate operation and maintenance.
5. It has the features of good performance, affordable price and excellent quality.
A lot of customer choose our H.C. hydrapulper in their tissue paper production line. And our professional engineers could design hydrapulper with different modles according to your requirements. Feel free to contact us for more details.
Email: leizhanmachine@gmail.com