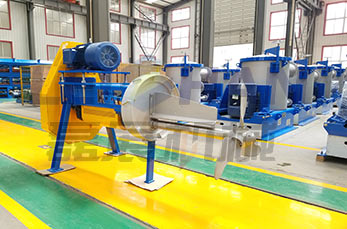 Our company has been producing paper and pulp machines for many years and we are very professional in this field. Agitators provided by our company is of high quality. Here are some features of our agitator.
Features of Agitator
1. The material of the agitator is 304 stainless steel.
2. The blade could be adjusted according to your own need.
3. It is equipped with a baffle so that the pulp could be more even.
4. It is very easy to repair.
Leizhan company has been in paper and pulp machines for more than 30 years and can provide various types of pulp equipment. If you have any need for it, welcome to contact us. Email address: leizhanmachine@gmail.com