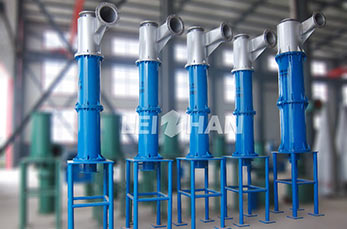 Preventive maintenance and hi-tech papermaking apparatus can improve the performance and service life of the paper production project. Leizhan applied to high-tech devices and introduce advanced components from developed contries to improve the performance running of Leizhan paper production system.
AS there are some quick parts in paper devices, Leizhan offered some preventive maintenance to meet customers' needs. Take, for example, ZSC4 high density cleaner paper device has quick-wear parts like pneumatic valve, proximity switch, solenoid valve, ceramic liner. To acquire optimum performance of the ZSC4 high density cleaner, it is necessary to maintain and upkeep it properly. Leizhan engineer supply the following solution to maintain the quick wear parts of ZSC4 high density cleaner.
Maintenance of pneumatic valve
1. valve should be kept in a well-ventilated dry room, with both ends of the ventilation channels closed.
2. The valve should be checked regularly, and applied with anti-rust oil on its surface.
3. To check regularly and make sure it works normally.
4. To check the wear condition of the sealing surface at regular intervals.
5. To check the wear condition of trapezoidal thread of the valve rod and valve-stem nut frequently.
6. Do not strike and place weight when it works.