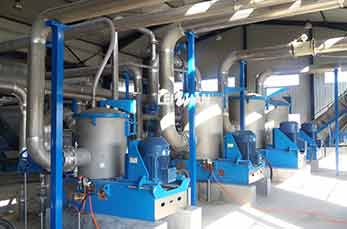 In paper mill production line, M.C. pressure screen is mainly used for coarse and fine screening of various waste paper pulp. In addition, customers also adopted our whole set of machinery in paper making line.
Paper Mill M.C. Pressure Screen Details
Machine: mid consistency pressure screen
Inlet pulp consistency: 1 – 4%
Production capacity: 30 – 1500t/d
Features: equipped with screen hole or screen slot depend on your different demand.
Advantages: save energy, reduce cost, ensure screen basket run safely, get more fiber. Best device, such as automatic oil injection. Less maintenance cost, long service life, etc.
Suitable for paper project: this pressure screen has already used in tissue paper mill, kraft paper mill, corrugated paper factory, etc.
As for paper mill screening machine, we provide M.C. pressure screen, coarse screen, fine screen and inflow pressure screen. Do you need more details or quotation of these machine or other equipment in paper making line?
Welcome to contact us at any time. Email: leizhanmachine@gmail.com