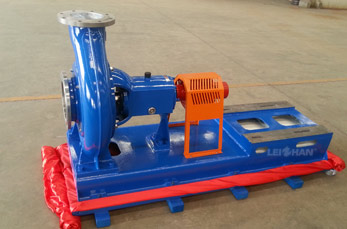 LEIZHAN provide specific pulp pump for pulp and paper production process. LEIZHAN pulp pumps applies custom-tailored simple and cost-efficiency design and has the features of easy to easy to operate, complete avoidance of fiber loss at all operating points, and high efficiency.
LEIZHAN pulp pumps are developed especially for the pumping of stocks, filtrates, water, rejects, chemicals, additives, slurries,sludge and other liquids, which are typically pumped in the pulp production process.
LEIZHAN pulp pumps advantages
1. Simple deisgn, easy operation and maintenance.
2. Low energy consumption.
3. Advanced control system.
4. Good cavitation performance, long service life.
5. Cast iron, cast steel, stainless steel flow components to meet various customer demands.