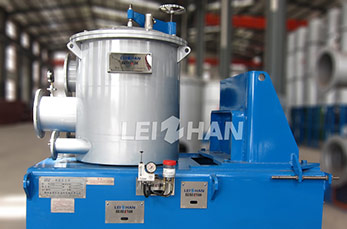 Application
FJS Series Lip Screen is used in waste paper pulp processing line for coarse and fine screening waste paper pulp, fiber pulp, and also can be used as thermal screening equipment of straw pulp and wood pulp.
Structural feature of FJS Series Lip Screen
FJS Series Lip Screen consist of drum, drum cover, screen cylinder, rotary cylinder, base and drive parts, etc. The material contacts with paper pulp is stainless steel.
Seal water and bearing lubrication are connected with sealing element and bearing respectively.
Salient Features of FJS Series Lip Screen
1. Many wing pieces, no winding, highly efficient rotary drum type rotor.
2. One time bending form design ensures the stable running of the equipment.
3. Pulp consistency can reach 2.5~4%, reduce water consumption and fiber loss.
4. Advanced structure, long service life.
5. Equipped with automatic oil injection device, high automation degree.
6. Seal water flow automatic detection alarm device makes sure the system runs safety.