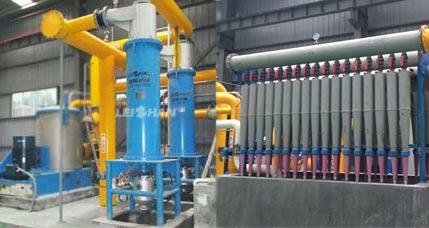 LEIZHAN cleaning machines ZSC series high density cleaner and KH series low density cleaner are high quality pulp cleaning equipments used in stock preparation system. Leizhan cleaning machines are the ideal pulp cleaning equipments for paper plant.
High quality cleaning machines are mainly used for removing heavy impurities in the pulp like gravel, scrap iron, dust and large ink particles. It has the benefits of less area occupied, high performance, low investment cost, advanced control system, etc
Leizhan products
Apart from high quality pulp cleaning machines, LEIZHAN also supplies many other cultural paper production machines like pulping machine, screening machine, defiberating machine, deinking machine and so on for waste paper recycling line.